Plus Fitness is an Australian Owned, award winning 24 hour gym franchise network.
After opening its first traditional Health Club in 1996, Plus Fitness went on to launch its 24-hour gym franchise model in 2011. Since then, Plus Fitness has sold over 280 franchises with 200 gyms open across Australia, New Zealand and Asia.
Plus Fitness is represented by a passionate and community spirited network of franchisees, a culture that flows down through its members.
Priding itself on its initial and ongoing Franchisee support, Plus Fitness continues to open a new gym on average every 21 days with no signs of slow down showing that it is a true leader in the sector.
Why Choose A Plus Fitness Franchise?
220 clubs across Australia and New Zealand
New club opening every 21 days
Australian owned with clubs in 3 countries
Multi award winning brand
185,000 members growing strong
Cost of franchise from only $350k
The Ideal Franchise Model
Reoccurring fortnightly direct debit revenue
Low staffing
Turn key franchise set up
Extensive franchise support
Fast break-even
Fixed franchise fee
World class business systems
Straight forward accounting model
Key benefits:
Franchisee Support is something we pride ourselves on with Franchisees receiving extensive initial and ongoing training and support. Each Franchisee has a designated Franchise Support Manager receiving monthly business performance support calls as well as unlimited access to an experienced team of Support Specialists covering all areas of the business.

Membership and Sales Management Software, Security & Remote Monitoring all integrate and allow our franchisees to provide a safe and secure environment as well as the ability to monitor and manage their business when they are not present.

Low Staffing requirements reduce operating costs and management time. Franchisees choose to operate the business themselves, or with the assistance of minimal staff or even under management if they are seeking an investment opportunity with low levels of day to day involvement.

Innovation in services and equipment is something that Plus Fitness is recognised for and we remain focused on ensuring we are the market leaders in the fitness industry.
You do not require any Fitness Industry experience to own a Plus Fitness, just a desire to make a difference whilst achieving business success.
Training and Support:
An initial four days training is provided at Plus Fitness head office covering all areas of the business operation from marketing, membership enquiry and sales handling, systems usage and HR. Each franchisee is then allocated their own dedicated Franchise Support Manager who is on call for them to assist with any area of the business.
The Franchise Support Manager conducts a scheduled monthly support and coaching call. This covers topics such as sales, marketing, business performance, operations and staffing.
In addition, we have an 1800 support line for Franchisees that provides them access to a team of support specialists covering all areas of their business operation. This line is available 24/7 for matters of emergency.
Plus Fitness also operates an annual state based round table circuit where all Franchisees from their particular state get together for a day of communication and review. This is hosted by the franchisors and their senior management team and provides an excellent opportunity for franchisees to meet with the head office team and their fellow franchisees.
Marketing Support:
Plus Fitness provides franchisees with the tools to run monthly marketing campaigns that fall in line with the national marketing campaign plan. Franchisees have access to all of the artwork and support needed to run these monthly campaigns both at a local area level and digitally. Plus Fitness invests heavily in digital marketing with the objective being to generate leads for its franchisees.
Our marketing team works with one of Australia leading digital agencies and we have been the recipient of numerous Google and Industry based digital media and marketing awards. As well as franchisees having control of their own landing page on the Plus Fitness website they are also provided with a Plus Fitness Facebook page and Google My Business page as part of their initial marketing setup.
Franchisees are also provided access to an Online Print Management System where they are able to acquire pre-formatted and customised marketing collateral to support their local marketing activity. A marketing library exists in our Franchisee Resources Portal which hosts 1000's of marketing tools and ideas to assist in local area marketing and lead generation activity.
If you would like to learn more about how you can join the Plus Fitness Family then contact us today!
Plus Fitness Financial Data
The following financial information was provided by Plus Fitness to give you more information about the costs associated with a Plus Fitness opportunity
ADDITIONAL SETUP COSTS

A full Disclosure Document and Draft Franchise Agreement will be provided during the enquiry process. This document sets out all potential costs involved in establishing a Plus Fitness Franchise.

Agreement Terms: 5 + 5 years

Plus Fitness, one of Australia's leading 24/7 gym franchise networks, will undergo a major rebrand across its nearly 200 clubs that will see the franchise revitalise its brand and club design as it enters its next stage of growth.
Plus Fitness Testimonials
My first contact with Plus Fitness 24/7 was as a long time member of their health clubs, which have been around for many years and were well known in the Macarthur region. I have spent my career in business banking and was fortunate enough to have Plus Fitness 24/7 as a client when they made the decision to develop the brand as a franchise. It was very exciting seeing the process and watch the company sell it's first franchise, and before I knew it they had sold their 50th and so on. I had a relationship with some of the early franchisees and they had such great things to say about their experiences, I developed a keen interest in the model and contemplated jumping ship many times from business banker to business owner.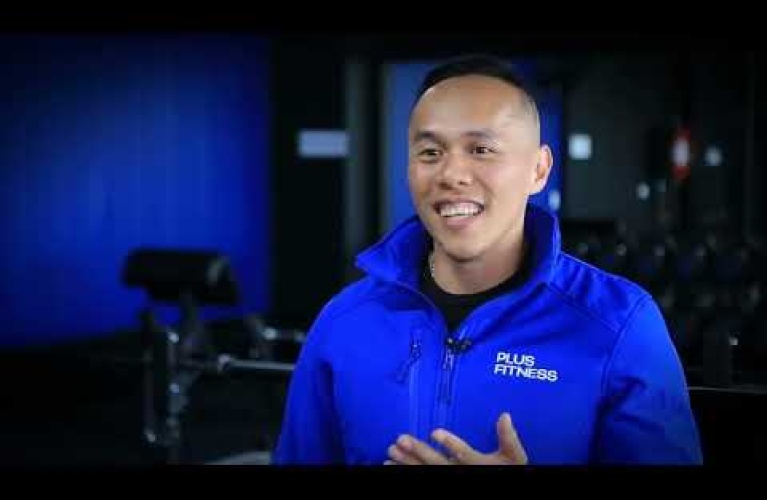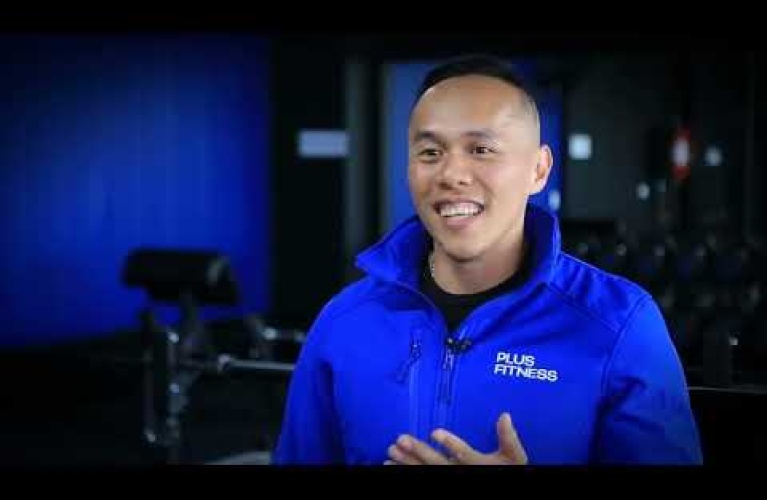 Plus Fitness | New Design
Take a look at the brand new designs of the Plus Fitness studios.
Take a look at the brand new designs of the Plus Fitness studios.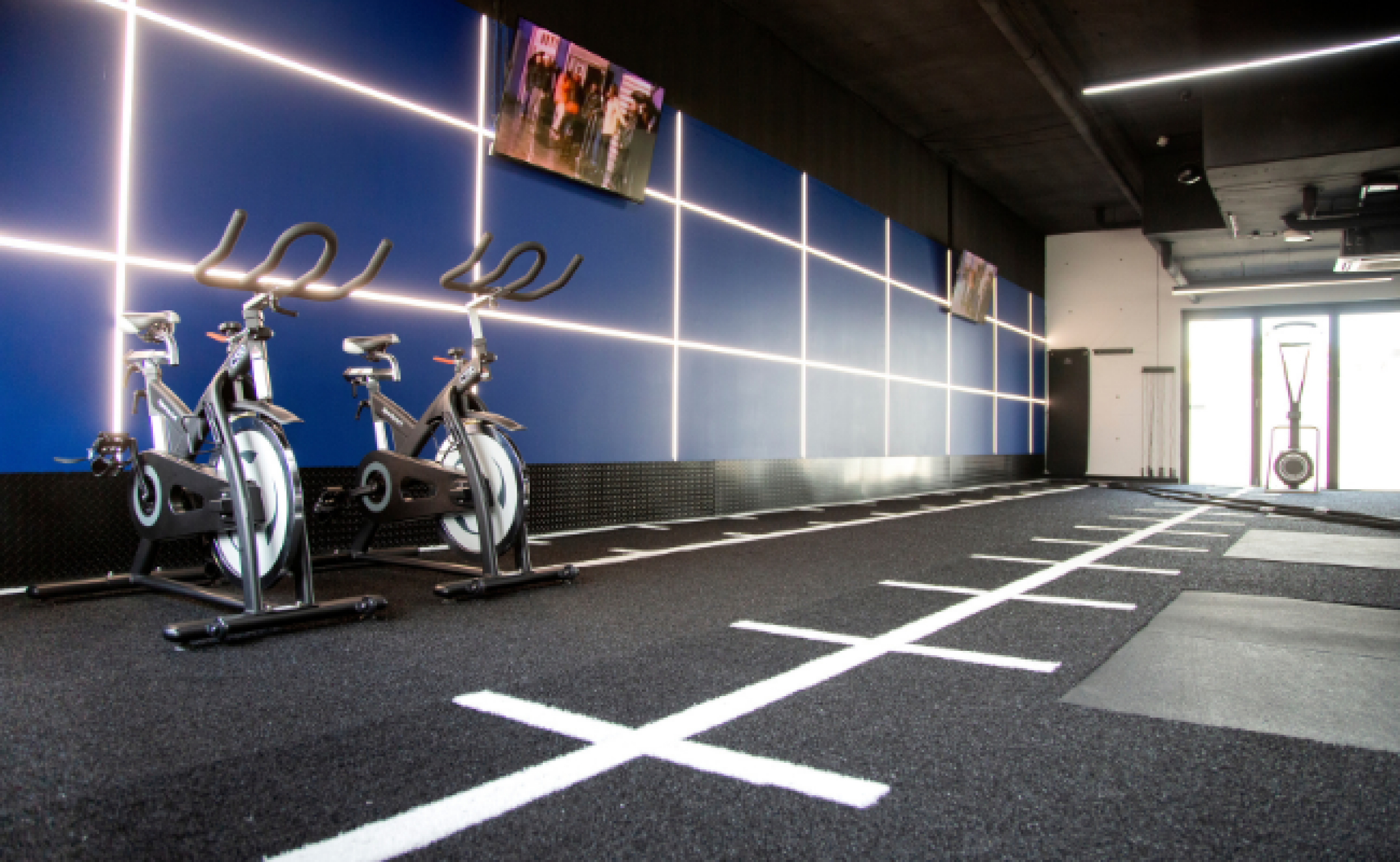 Opportunities available in New Zealand